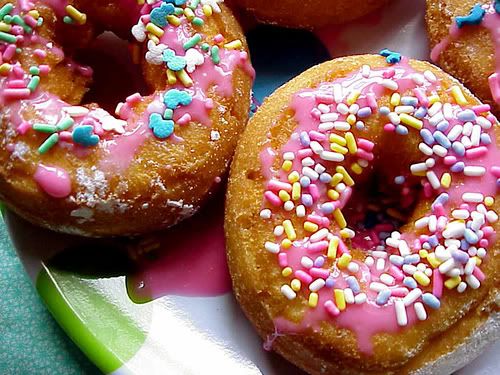 National Doughnut Day is tomorrow, June 3rd! Here is a round-up of everywhere where you can snag a FREE goodie:
Krispy Kreme
Get a FREE doughnut today!
Dunkin Donuts
Get a FREE donut with the purchase of any beverage!
LaMar's
Get a FREE Gourmet Donut Hole! No purchase necessary.
Shipley Do-Nuts
Get a free glazed doughnut with purchase! View participating locations.
A Little History Lesson: National Doughnut Day has been celebrated since 1938. It was started by the Salvation Army to honor the women who served donuts to soldiers during World War I.