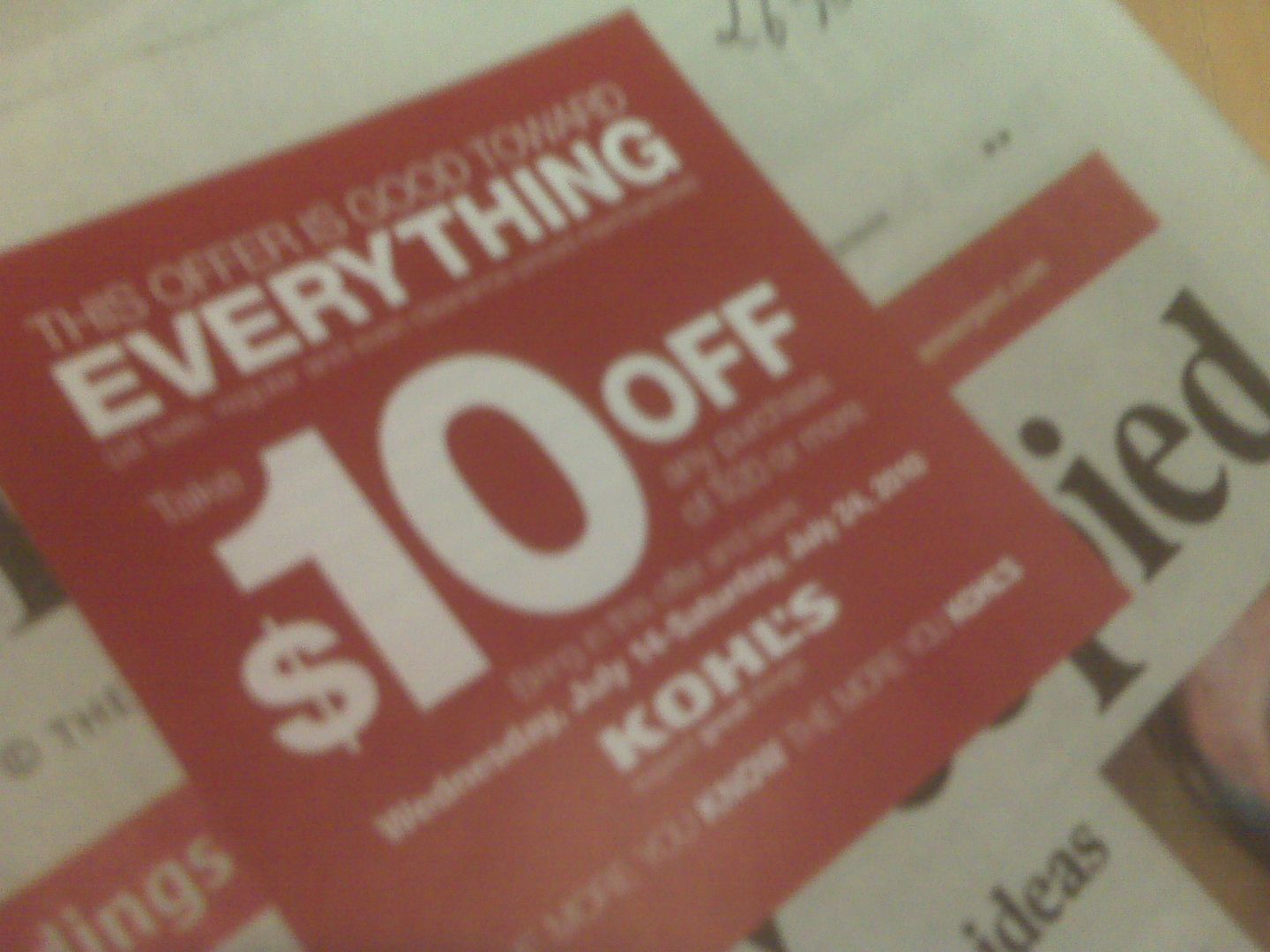 If you are in CO, AZ, CA, ID, NM, NV, TX or UT make sure to check the front of this morning's newspapers for a coupon good for a $10 off $20 purchase at Kohl's!
The coupon is valid July 14th through July 24th in stores only. It is good on all regular, sale, and clearance items and can be combined with % off coupons to make a really sweet deal! I just got a 30% off in the mail the other day…looks like I'll be stopping by Kohl's!
Keep in mind that these may not be on all papers and are usually found on the larger papers in your area. Did you find one of these coupons on your paper?
Like this deal? Sign-up for the Bargain Blessings Daily Deal e-mail HERE so you never miss another bargain!