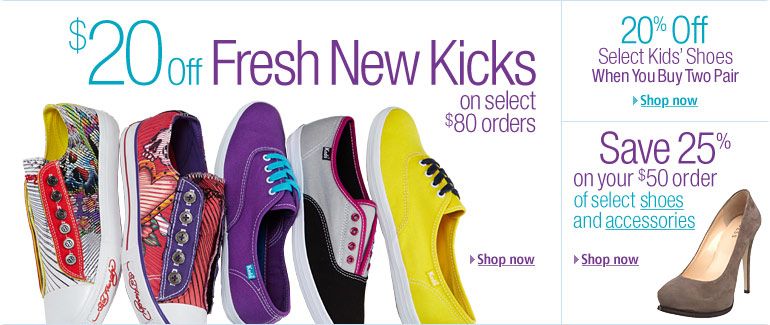 If you are in need of new shoes you might want to check out the deal that Amazon is running right now. They are offering $20 off an $80 purchase of particpating shoes!
While I was browsing I came across these shoes….
First of all I am usually not a fan of skulls (at all) and I'm not even one for flat shoes since I'm so short, but…..I love these…and have no idea why! I'm not sure I'd have the courage to buy them, but I just thought that was kinda funny. What do you think…have I lost all sense of style?
Like this deal? Sign-up for the Bargain Blessings Daily Deal e-mail HERE so you never miss another bargain!