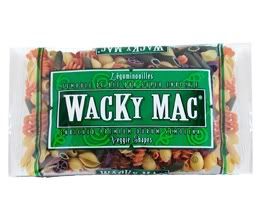 I am not sure how long this price is good for, but at least through today (5/11) we should be able to score some FREE Pasta from Safeway! Here is your scenario:
Wacky Mac Pasta Buy One Get One Free $1.69
(2) -.50 IP HERE
=FREE + Overage!
Like this deal? Sign-up for the Bargain Blessings Daily Deal e-mail HERE so you never miss another bargain!
(Thanks Lilianna!)