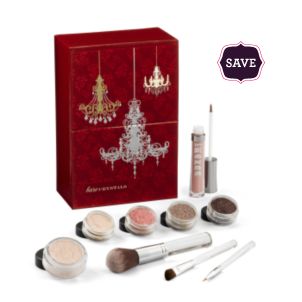 Bare Escentuals is currently having a great "We're Bummed to See Them Go" Sale! Can I also just say that I LOVE these products. I will never use another brand of makup. Anyone else? If so, I would seriously take a look at these deals….some of them are really good! HURRY…this items will go fast.
Shipping is Free with an order over $50, and you will get free deluxe samples after $75 spent with the code TARDY
Go HERE to see all the items that are on sale. Here are some great deals I see:
LOL Collection $9.99…down from $32!
Bare Crystals Collection $19.50…down from $54!
Blendable Eye Kit $9.50…down from $36!
Big Lips, Big Lashes $9.50…down from $28!