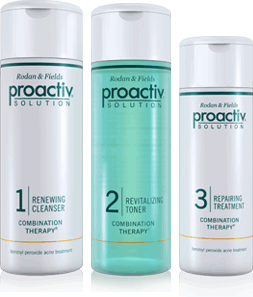 There is a super *HOT* deal on Proactive that is running today only! Make sure to follow the below steps exactly to get in on this deal!
1. Go HERE and log-in or sign-up for Shop at Home
2. Go HERE to get to the Daily Deal and click the green "Shop Now" button
3. Order the 3-Step Proactiv System for $19.95
4. Within 30 days you will see $15.96 credited to your Shop at Home account. If this was your first time shopping through them you will also get a $5 credit bringing you to a balance of $20.96. Since your total is now over $20 they will send you a check at the end of the quarter…making your Practive FREE! WhoooHooo!
Important Note: When you order online you will join the Proactiv Program and you will automatically receive and be billed for proactiv every 30-90 days. To cancel or customize future shipments and charges all you will need to do is call 800-235-6050.