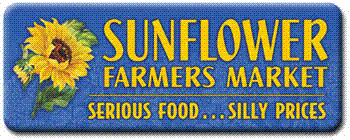 Remember that Wednesdays are double ad Wednesdays at Sunflower, so you can take advantage of this week's deals combined with last week's deals! Sunflower also gives a .10 per bag credit so make sure to bring your bags. Remember, they can be bags from any store, even plastic bags count!
View last week's deals
HERE
!
New to Bargain Blessings? Check-out the Grocery Store Deal Grading System
HERE
.
Meat

Chicken Breasts Family Pack $1.97/lb C


Produce

Blueberries 1 Pint $1.97 A-


Yellow and White Peaches .99/lb B


Yellow and White Nectarines .99/lb B


European Cucumbers .88 each B


Beefsteak Tomatoes .99/lb B-


Personal Seedless Watermelon $2 B-


Pineapple $2 B-


Organic Produce

Mangos .99 each B+


Gala or Cameo Apples $1.77/lb C


Cucumbers .99 each B


Grocery

Clif C bars or Luna Bars .89 B


Dairy

Famer's Cheese $2.99/lb A-


Lactaid Lactose-Free Milk 64oz $2.99 B
Like this deal? Sign-up for the Bargain Blessings Daily Deal e-mail HERE so you never miss another bargain!