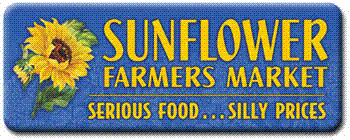 Remember that Wednesdays are double ad Wednesdays at Sunflower, so you can take advantage of this week's deals combined with last week's deals! Sunflower also gives a .10 per bag credit so make sure to bring your bags. Remember, they can be bags from any store, even plastic bags count!
View last week's deals
HERE
!
New to Bargain Blessings? Check-out the Grocery Store Deal Grading System
HERE
.
Meat
Chicken Breasts (family pack) $1.88/lb C


Produce

Red Cherries $2.97/lb C+


Ruby Red Grapefruit .17 A-


Valencia Oranges .88/lb B-


Celery Bunches .88 B


Champagne Mangos .50 B


Organic Produce

Baby Peeled Carrots 1lb $1.50 B-


On the Vine Cluster Tomatoes $1.99/lb C


Romaine Lettuce $1.50 B-

Dairy

Stonyfield Organic Yogurt 32oz $2.50
-.50 IP HERE
=$2 B+
Grocery

Naked Juice 100% Juice Smoothies 15.2 $2.50
-$1 IP HERE (must register-coupon will be e-mailed to you)
=$1.50 B+ ? I do not buy these very often
Like this deal? Sign-up for the Bargain Blessings Daily Deal e-mail HERE so you never miss another bargain!