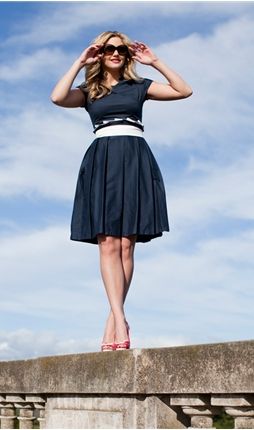 Update: Stephanie let us know in the comments that Groupon has a $100 Shabby Apple Gift Card for just $40!!!! WOW. I don't see this listed for Denver otherwise I would totally get in on it! Does anyone else see it?
I usually do not share Shabby Apple deals on the site because they can be a little pricey, but I just couldn't resist this time around!
Right now they are offering 20% off almost everything on their site! That might not seem like a lot, but for Shabby Apple it really is. I am in love with some of their dresses…like the one above! How cute is that?!? Just use the code Summer20 to save 20%!
Like this deal? Sign-up for the Bargain Blessings Daily Deal e-mail HERE so you never miss another bargain!

(Thanks Moms Need to Know!)