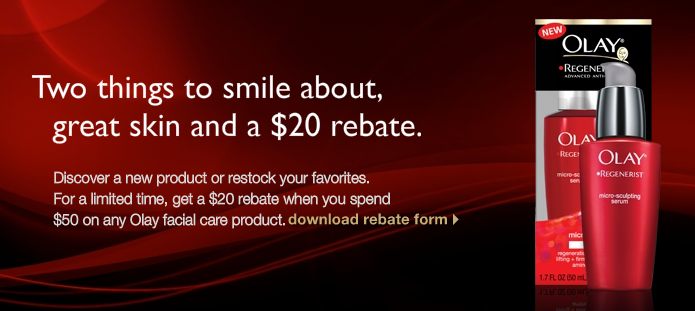 Olay has released another new olay mail-in-rebate! This time it is for $20 when you purchase $50 worth of Olay Facial Moisturizers, Cleansers or Treatments.
We have until September 3rd to complete this rebate. Rebates will need to be postmarked by September 17th. Hopefully we will see some really nice Money Making scenarios to go along with! 2010 has been an awesome year to make money using these Olay rebates!
Like this deal? Sign-up for the Bargain Blessings Daily Deal e-mail HERE so you never miss another bargain!