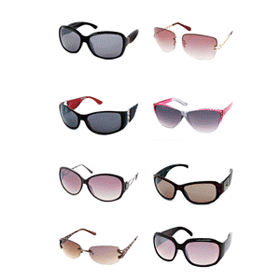 The Graveyard Mall Deal of the Day is 9 Pairs of Women's Sunglasses for just $9.99 plus shipping.
Like I've mentioned before, I love cheap sunglasses deals since I always seem to be losing or breaking mine. This way I don't have to feel quite so guilty each time that happens!
Like this deal? Sign-up for the Bargain Blessings Daily Deal e-mail HERE so you never miss another bargain!