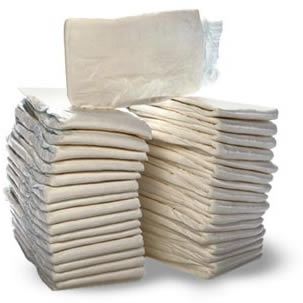 My friends Cassie and Alex with the Thrifty Couple are back with this week's best diaper deals!
Rite Aid
Buy (1) Huggies Little Snugglers or Little Movers for $8.99
-$1 Video Values Coupon
-$2 MQ (1/23 SS)
=$4.99
*There was also a $2 Video Values Coupon that was available in January. If you still have it, us it to get an even better deal!
Target
Buy (2) Huggies Big Pack Box for $39.98 total
-(2) $3 Huggies Coupons
-(2) $2.50 Target Coupons
-$5 Target Gift Card for buying 2
=$11.99 each
*There have also been recent Target home mailer coupons that might make this an even better deal for you!
Shopko

Shopko is running a promotion this week where you will receive a $10 prepaid Mastercard when you spend $30 on participating Procter and Gamble products. This is essentially a 33% discount. Pampers diapers and wipes are both participating. Here is your scenairo:
Buy (2) Pampers Jumbo Packs for $8.50 each 
Buy (2) Pampers refill wipes 320-385ct for $7.99 each
-(2) $2 MQs (1/30 PG)
-Receive a $10 prepaid Mastercard for spending $30 before coupons
=$18.98 for two jumbo packs and two mega pack refill wipes