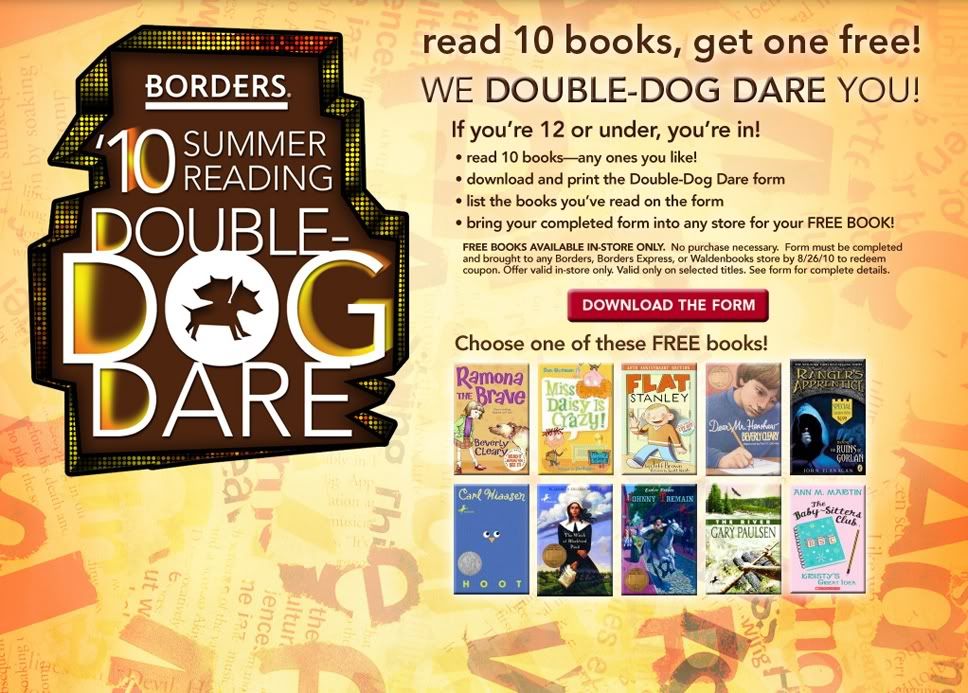 Borders has a really really neat summer readering program that they are rolling out! They are "Double-Dog Daring" kids 12 and under to read 10 books during the summer to earn a FREE book from any Borders, Waldenbooks, or Borders express store.
For more details and to get started, you will want to go HERE to download the Double-Dog Dare form!
Like this deal? Sign-up for the Bargain Blessings Daily Deal e-mail HERE so you never miss another bargain!