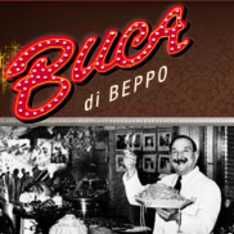 Yay! Buca di Beppo has released a new $10 off $20 coupon that is good all the way through April 17th! There is a limit of one coupon per table, per visit.
Sometime Buca di Beppo will allow you to stack other coupons with these $10 off $20 coupons, so if you happen to have one from another source you may want to bring it along with you too. 🙂 The coupon does state that it cannot be combined with any other offers, but I've been told by Buca staff more than once that you can. 🙂
This coupon also gives you the option of getting 10% off any to-go order.