eCoupons are the new "hip" way to coupon without the hassle of clipping and printing! If you have not tried them yet, you are missing out. They are one of the most simple ways to keep your hard-earned money in your pocket…where it belongs. As many of you know, my favorite eCoupon provider is
Cellfire
. Today I'm going to take a moment to walk you through how it works so you can see how simple it really is!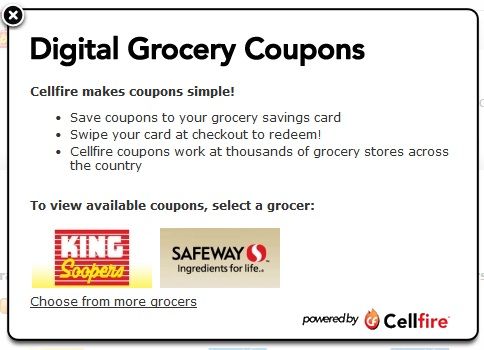 Step 1: Go
HERE
. From this page you have tow options. You can click on the "Change Store" button if you store isn't shown there already, or you can click "+Add Card".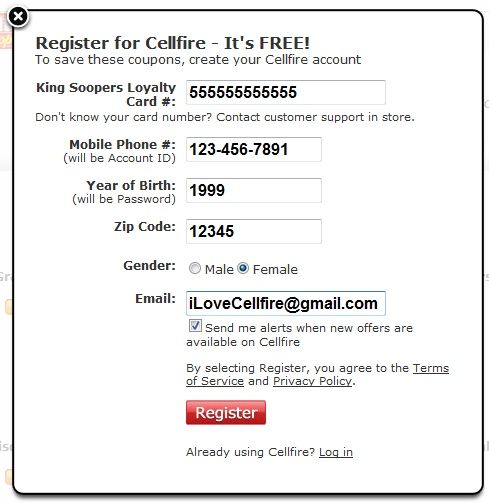 Step 2: Fill in your loyalty card and contact information. Don't worry, your cell phone number is just your account ID, they will not start sending you texts or anything like that.

Step 3: After your card is registered, you can click "Save to Card" under each of the coupons.
Step 4: Your done! The coupons will be loaded to your shopper's card and will automatically deduct from your total when you buy the specified item. You can also select to print, e-mail, or text your shopping list so you know what coupons you have.
If you happen to have multiple stores in your area that accept Cellfire coupons, I always suggest having a separate
Cellfire
account for each store shopper's card you have.
So there it is! I told you it was easy! Have fun rocking those eCoupons!