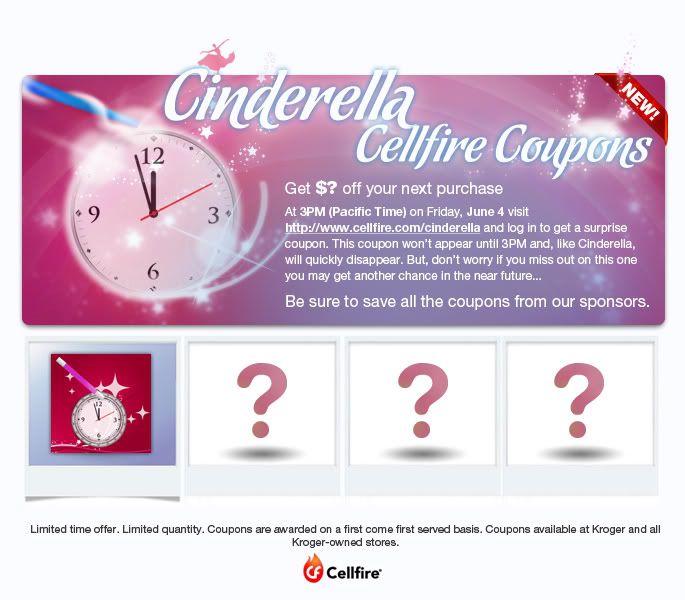 If you have not already registered your shoppers cards with Cellfire as part of our $100 Gift Card Giveaway, you will want to do so now!
Today, at 3:00PM Pacific Time, they will be releasing a $ off your order coupon for all Kroger and Kroger affiliate stores! We don't know what the value will be yet, but I can tell you that there is only a limited amount of these available and once they are gone they're gone! Here is what you need to do to get in on this:
1. Go HERE to register your shoppers cards and load the June coupons on your card. Then, don't forget to go HERE to enter our giveaway!
2. At 3:00PM PST (4:00PM MST) you will need to go HERE and log-in. Note, this is a different link than the one you will use to register your card and load the June coupons.
3. The coupon will be released and you will be able to load it to your card!
I'm sure that these will go very quickly, so make sure to get your card registered by going HERE sometime before the Cinderella coupon is released.
Like this deal? Sign-up for the Bargain Blessings Daily Deal e-mail HERE so you never miss another bargain!