After you start gathering your coupons the very next thing you'll want to do is to find a coupon organization method. I cannot stress enough how important this step is. It will help keep you sane throughout your couponing journey! There are lots of different methods that can be used. First, I'm going to introduce you to the method that  I use.
You might be a little shocked by this next statement, but here it goes…
I hate clipping coupons!
I know what you're thinking….How in the world can you be a couponer and not clip coupons?!?! Let me tell you.
Newspaper Inserts

Newspaper inserts are typically our #1 source for coupons. Many couponers spend a lot of time clipping out the coupons they need.
All I do when I get my newspaper insert is write the date on the front and file it by date. It is that simple! No clipping, no sorting, no nothing! When I need to find a particular coupon all I need to do is search for it in the Bargain Blessings Coupon database. I also use the by store coupon match-ups that you can find under the "Deals by Store" tab above. This tells me exactly which insert I need to pull the coupon from to get in on a deal. It's so simple!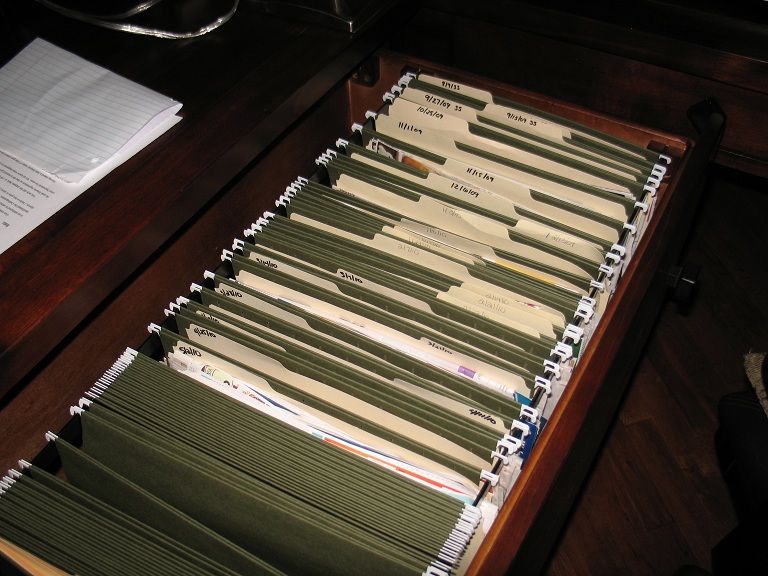 Printables, Blinkies, and Peelies…Oh My!
In addition to the newspaper inserts there are lots of other coupons out there. This is where my coupon binder comes into play.  All of my non-insert coupons get put into my coupon binder. I have my binder organized in alphabetical sections. I use baseball card inserts to keep all of the coupons in place. The best price that I've been able to find on these was through Amazon.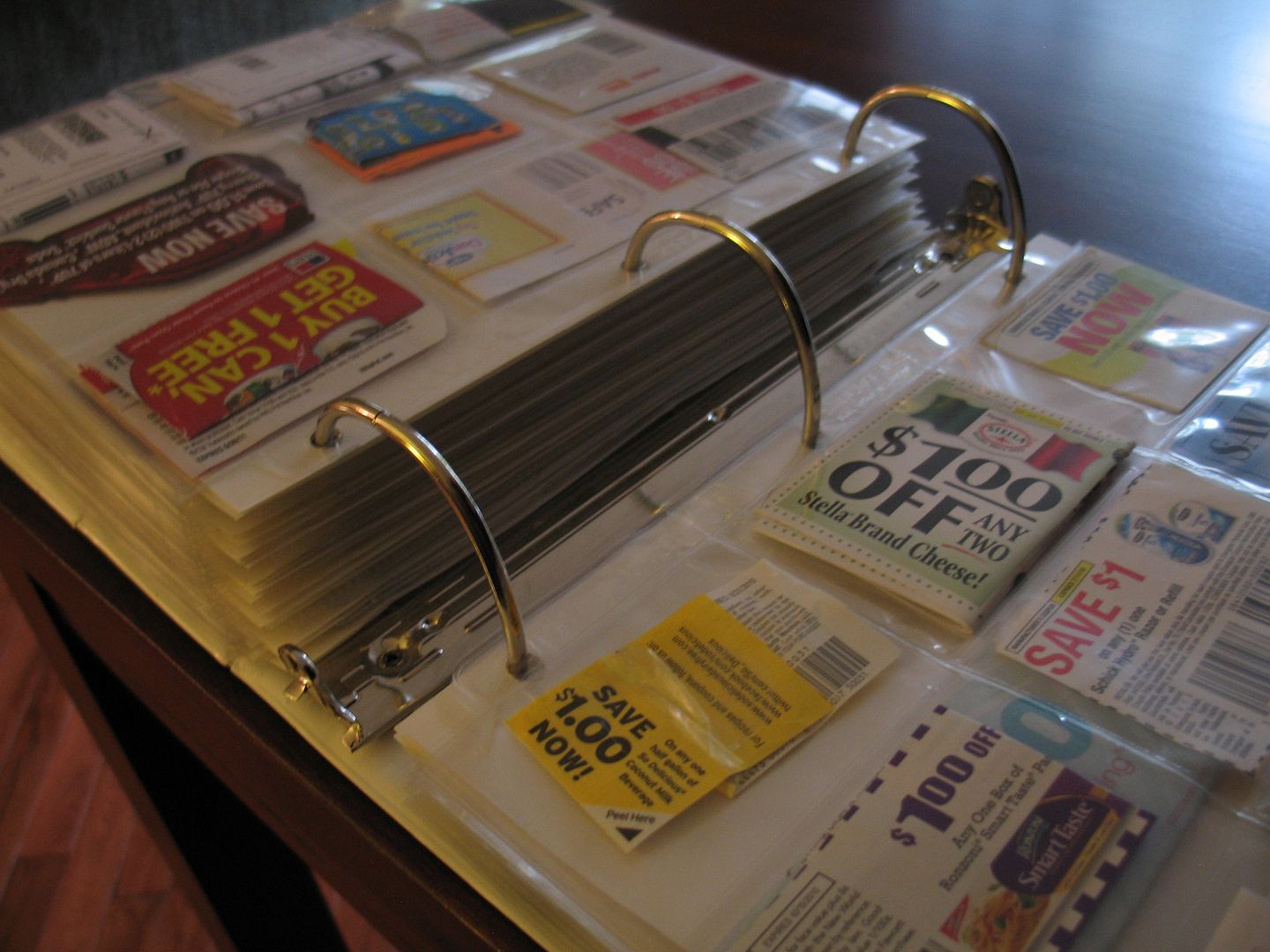 My Little Blue Guy
While I'm preparing for a shopping trip I pull the coupons that I plan on using and then put them into this little blue guy which is organized by store. I also keep Free item coupons in here, and my register rewards/gift cards. I bring this little organizer everywhere with me, that way if I happen to be driving by a store, I have those coupons with me and I can make a quick trip in and out.
Update: I now use my Couponizer system instead of this "little blue guy" to keep me organized while I'm in the store. I sell these at most of my Couponing Workshops for $20, to save you on shipping, so come join us and you can pick one up too.

Other Coupon Organization Options
Baseball Card Holders in a Binder
Another popular organization method is organizing your coupons in a binder that is separated by department (Dairy, Canned Goods, Household etc.). In this case you would place all of your coupons in the binder, including insert coupons.
For this method you will need a sturdy binder and the plastic sheets that are intended to hold baseball cards. next, separate your binder by department (canned good, dairy, frozen, household etc.) For this method, I suggest finding a good balance between complicated and simple categories. You want to make sure your coupons are easy to find for you, so you don't want too many or too little.
Box Method

The Box method is just like the above method except your coupons are held in a little box instead of a binder.
I have tried many different methods before I settled on the one I use currently. There is no right or wrong when it comes to coupon organization. Regardless of what method you use, just make sure it works for you!
For more experienced readers, please feel free to leave a comment if you have a suggestion on another coupon organization method that you use!
Moving right along…Check out the next section of my Getting Started with Couponing guide: Reduce Frustration While Using Coupons.
*Find a couponing workshop in your area! They are fun, very inexpensive and being taught all over the US! If you are a local reader, check out this page for Colorado couponing classes.