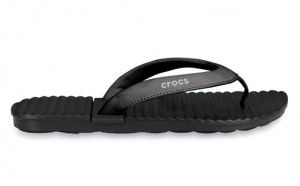 Crocs is having a great sale on their Women's Wake Flip Flops! Use this scenairo to get them for only $8.09 shipped:
Buy Crocs Women's Wake Flip Flops for $14.99
Use the code WAKE899 to get sale price of $8.99
Use the code AUGUST10 to take another 10% off
Use the code springfreeship to get FREE Shipping
=$8.09 Shipped! That is 73% off!
Like this deal? Sign-up for the Bargain Blessings Daily Deal e-mail HERE so you never miss another bargain!

(Thanks Pocket Your Dollars!)