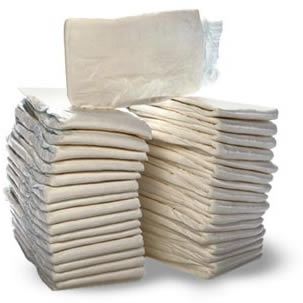 It is time for out weekly Thrifty Couple Diaper Deal round-up! Below are some of my favorite deals this week. Make sure to head on over to their round-up to check out a complete list of this week's bargains!
Walgreens
Buy (3) Huggies Wipes 180–216ct $5.99
–$2.50/3 Huggies Coupons
-$1 IVC coupons from the September Coupon Booklet (will deduct $3 for buying three)
=$4.16 each
Buy (1) Huggies Big Pack $19.99
-$1.50 MQ (8/22 SS)
-$1 Register Reward
=$17.49
Rite Aid
Buy (1) Pampers Diapers Jumbo Pack Diapers or Easy Ups $8.99
-$1 MQ (8/29 PG)
-$2 +UP Reward
=$5.99
CVS Deals
Buy (1) Pampers Big Pack Diapers for $21.99
–$4 off $20 Coupon
-$1 MQ (8/29 PG)
-$3 ECBs
=$13.99
Like this deal? Sign-up for the Bargain Blessings Daily Deal e-mail HERE so you never miss another bargain!