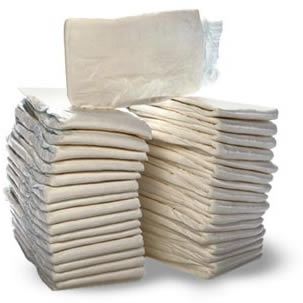 The Thrifty Couple is bringing us all of this week's best diaper deals! Make sure to chek out their post for a complete list.
Rite Aid
Buy (1) Huggies Big Pack Diapers for $19.99
Buy (1) very small item to get your total over $20 (you only need .01) = $20
–$5/$20 Video Values coupon (one coupon per month) = $15.00
–$3.00/1 Huggies diapers printable = $12.00
Then receive a $2.00 +UP Reward to use on your next transaction, so when considering this discount = final is $10.00 !
CVS
Buy (2) Huggies big pack diapers sale for $19.99 = $39.98
–$4.00/$20.00 CVS coupon = $35.98
-(2) $3.00/1 printables – $6.00 = $27.98
Then receive $10 in ECB's, so when considering this discount – $10= final is $17.98 for 2 big packs or $8.99 each or $21.98 for two ($10.99 each) without the CVS coupon
Target
Buy (2) Luvs Big packs for $16.99 each = $33.98
-(2) $1.00/1 printables = $31.98
Then receive a $10 gift card for purchasing two of them, so when considering this discount = final is $21.98 for two or $10.99 each