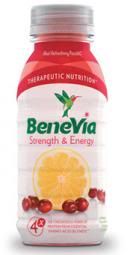 BenVia is offering up a neat little sample pack! It includes:
1 Bottle of BeneVia Heart Health
1 Bottle of BeneVia Strength & Energy
1 Book: The Science of Staying Young (by John Morley)
High value Coupons
They call this a "Care Giver" sample pack, but I'm not sure if that means it is intended only for care givers or what? It doesn't say anything else about it, so maybe that is just the name of the sample pack. What do you think?
Either way, this freebie is for new eClub members only…but, if you are an existing member they will still send you a coupon pack for signing up.
Like this deal? Sign-up for the Bargain Blessings Daily Deal e-mail HERE so you never miss another bargain!