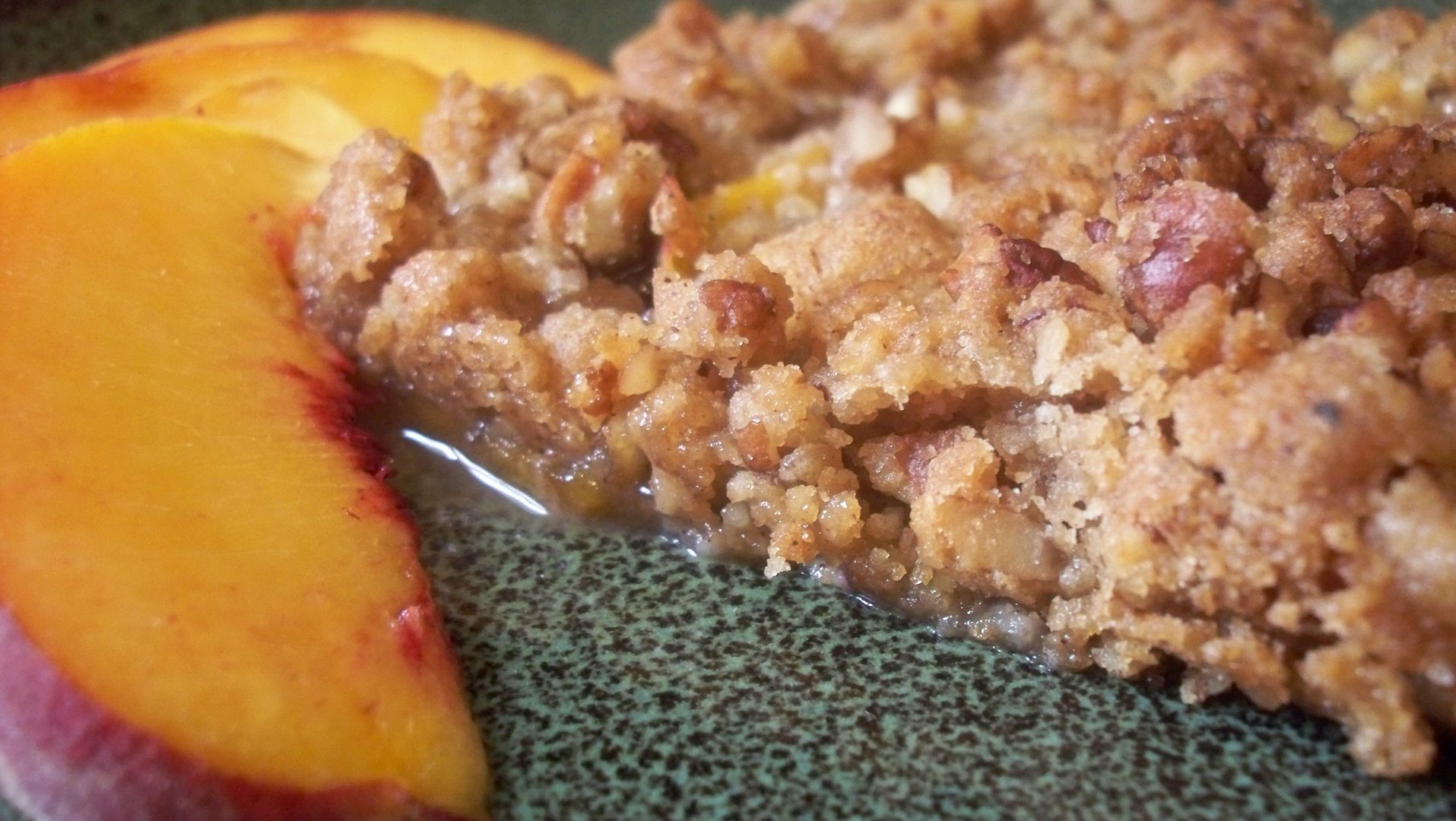 Nikki is a mom to three very active girls. When she is not running around trying to maintain her sanity, she likes to read, cook, garden and save money. Nikki's blog,
www.couponcookin.com
, is full of recipes and ideas for the frugal
gourmet. Make sure to check it out!
It's peach season and that means that you should be able to pick some up fairly cheaply at your local grocery store or Farmer's Market. Now although they are great straight from the tree, I like to look for other creative ways to use them. Here is one of my recipes for a delicious peach pecan crisp that can be made using basic ingredients found in almost any pantry. The result is a delightful dessert that cost very little.
Ingredients:
2/3 cup chopped pecans
1/2 cup All-purpose flour
1/4 cup packed brown sugar
3 Tbls cold butter
2 Tbls sugar
1/4 tsp. ground cinnamon
dash ground nutmeg
6 med peaches, peeled and sliced
3 Tbls lemon juice
1 Tbls lemon zest
1/2 cup raisins (optional)
Directions:
Preheat oven to 400
In a large mixing bowl combine the first 7 ingredients. Note: You can use a food processor but I find that it's easier to mix with my hands. Mix until crumbly; set aside.
Combine peaches, golden raisins, lemon zest, and lemon juice in a mixing bowl. Pour mixture into a 9×9 or 8×8 baking dish coated with cooking spray. Spread mixture evenly throughout pan. Sprinkle with pecan mixture. Bake for 25-25 minutes or until topping is golden brown.
Yields 8 Servings