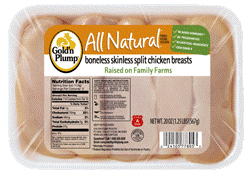 Update: These are all gone.
WhooHoo! Gold N Plump has released a super high value $1.50 off coupon! Don't forget to hit your back button to print an additional coupon. These should make for a sweet deal when paired with a good sale.
I'm sure they will go fast, so make sure to print them now!