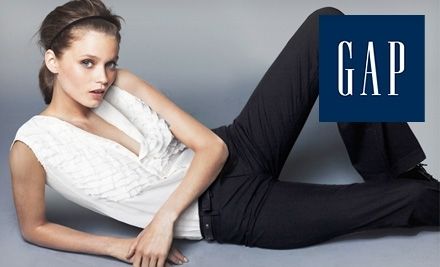 Update: This is even a bigger deal than I initially thought. Groupon is having troubles with their servers it is so big. I guess I should have predicted that since there are not too many places where you can get a GAP gift card for 50% off. If you want to get in on this deal, I suggest that you keep trying to get in because they could all sell out and I wouldn't want any of you to miss out!
Wow. Groupon is running a fantastic nationwide deal today! They have $50 GAP Apparel Gift certificates for $25!!! The best part is that it is even good on sale items. WhooHoo!
Here is the Fine Print on this deal:
Expires Nov 19, 2010
Limit 1 per person. Valid in-store at US and Canada Gap stores only. Not valid @ Gap Outlet, Factory, Generation, online. Not valid for GiftCards, tax, or w/other offers. $50 minimum purchase.
Like this deal? Sign-up for the Bargain Blessings Daily Deal e-mail HERE so you never miss another bargain!