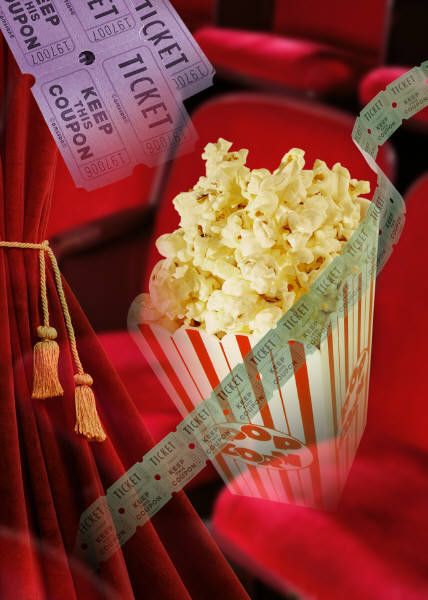 I've recently received a few reader e-mails requesting tips on how to save money on family and date nights. Here one way that all you movie lovers out there can save lots your tickets!
Weekly Cinema is a neat company that allows you to receive three movie tickets each month for only $14.99. That is around a 60% savings…which we all know is awesome for the movies! The best part is that on your first month they will give you a FREE movie ticket, scoring you four tickets for just $14.99! Weekly Cinema is partnered with Frandago and provides tickets that are good at over 16,000 movie theaters nationwide.
How does it work? You can redeem your coupon codes at Fandango.com for up to $14 value per ticket towards any movie (even IMAX and 3D movies)! Fandango is accepted at most theaters across the United States. Each month, Weekly Cinema will give you three more tickets.
How many tickets do I get? It depends which offer you chose when you signed up. You get one ticket for signing up and then 2, 3 or 4 tickets per month!
Which movies can I see? Any movie you want as long as it is on Frandago (which most movies are).
When can I cancel and will I be charged? You can cancel anytime, without a cancellation fee. Just make sure to do it at least one day prior to the monthly or quarterly subscription renewal date. To cancel all you need to do is e-mail [email protected] . You should receive a confirmation of your cancelation within 48 hours of yourrequest (excluding weekends and holidays). If for some reason you do not, you can call their offices at 1-415-574-0033.
When do I get more tickets? At the beginning of each month.
How can I find out if my theater is included in this deal? Go to Fandango.com and see if there are any Fandango ticketing theaters near you.
I am so excited about this! Talk about an awesome bargain. Lets just say for example you keep your membership for 6 months, and you get three tickets per month…that works out to be 19 movies for $89.94 (only $4.73 per ticket)! If you bought those same 19 movie tickets for full price (lets say $9) it would cost you $171! That means you are saving almost $81.06! Wow! We buy movie tickets through Frandago all the time and we love it…now this makes it even better! My husband and I want to see Despicable Me, and now we can without feeling so guilty!
Like this deal? Sign-up for the Bargain Blessings Daily Deal e-mail HERE so you never miss another bargain!