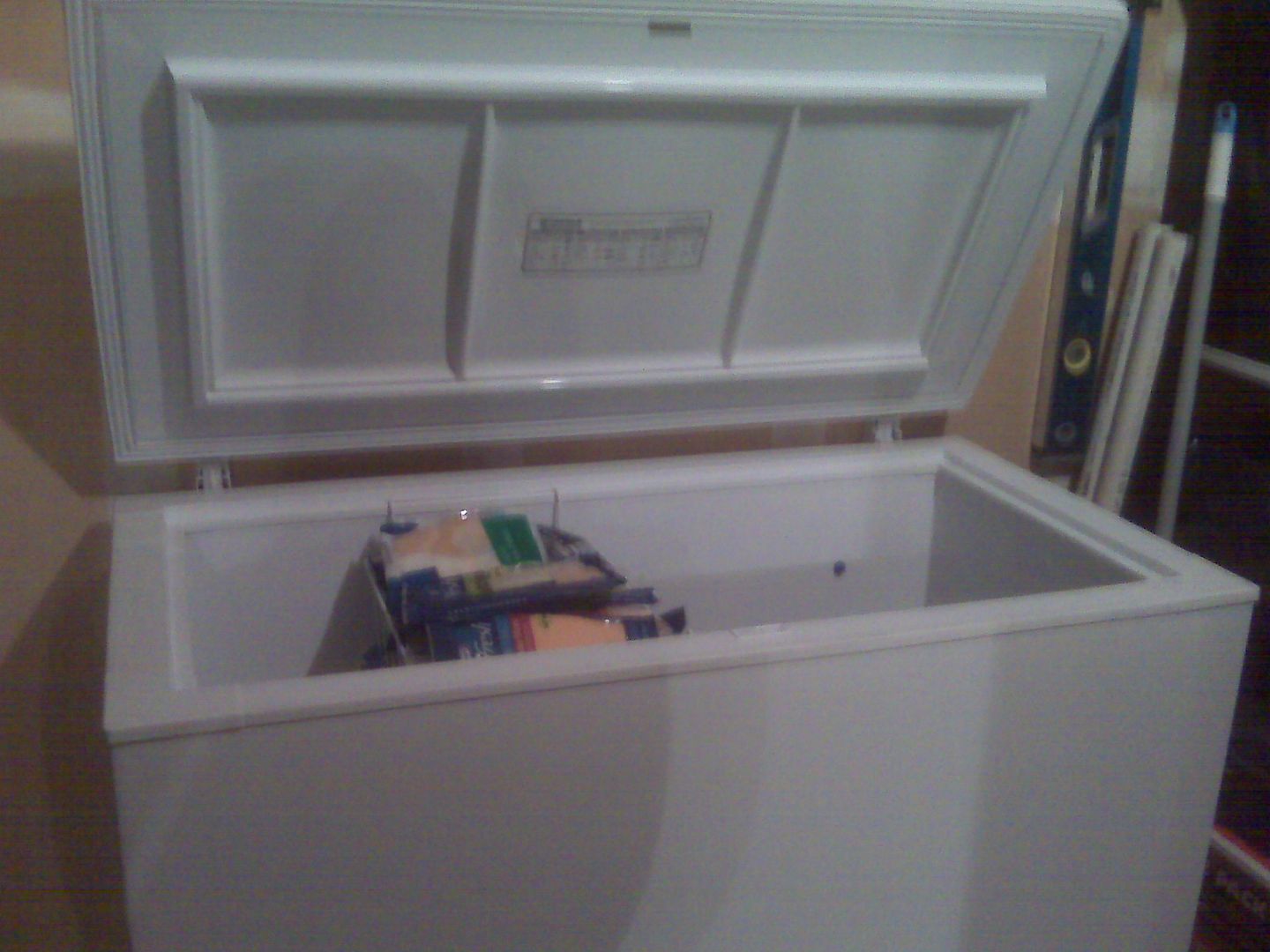 Since I know you all would understand better than anyone else, (other than my husband who is the one who has had to help me cram everything into our other freezer every week) I just had to share with you that I finally got a freezer! If you've taken one of my coupon classes you may know that I've been waiting for one for a long time. Well, God finally directed us to one on craigslist that was the perfect price and perfect size. I'm am so excited…it is almost brand new and works great.
We spent half the day Sunday picking it up and making room for it in our basement and bam, it fit right in! No more playing tetris every time I need to check what meat we have on hand for the weekly grocery list! Hey, I could even try once a month cooking now if I really wanted to!
Anyway, I will stop rambling now. I just had to share! 🙂
Like this deal? Sign-up for the Bargain Blessings Daily Deal e-mail HERE so you never miss another bargain!