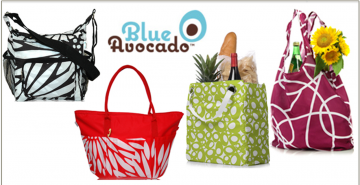 If you are not a Jasmere member yet, you are missing out!
Not sure what Jasmere is? Basically they are a FREE community that uses its buying power to get awesome prices on their Offer of the Day. The Offer of the Day starts out at an already awesome price, and it keeps going lower and lower depending on how many people get in on the deal. Even if you purchase early in the day, you will still get whatever price it ends up at the end of the day!
Today's deal is a $40 voucher to Blue Avocado which sells super cute reusable bags that come in bright colors and really fun patterns!
Right now the $40 vouchers to Blue Avocado are only $17…and you never know how low it will go by the end of the day! Head on over to Jasmere to learn more and to check out the deal on Blue Avocado!
*Keep in mind that you will need to spend your voucher before September 5th, as they do expire!