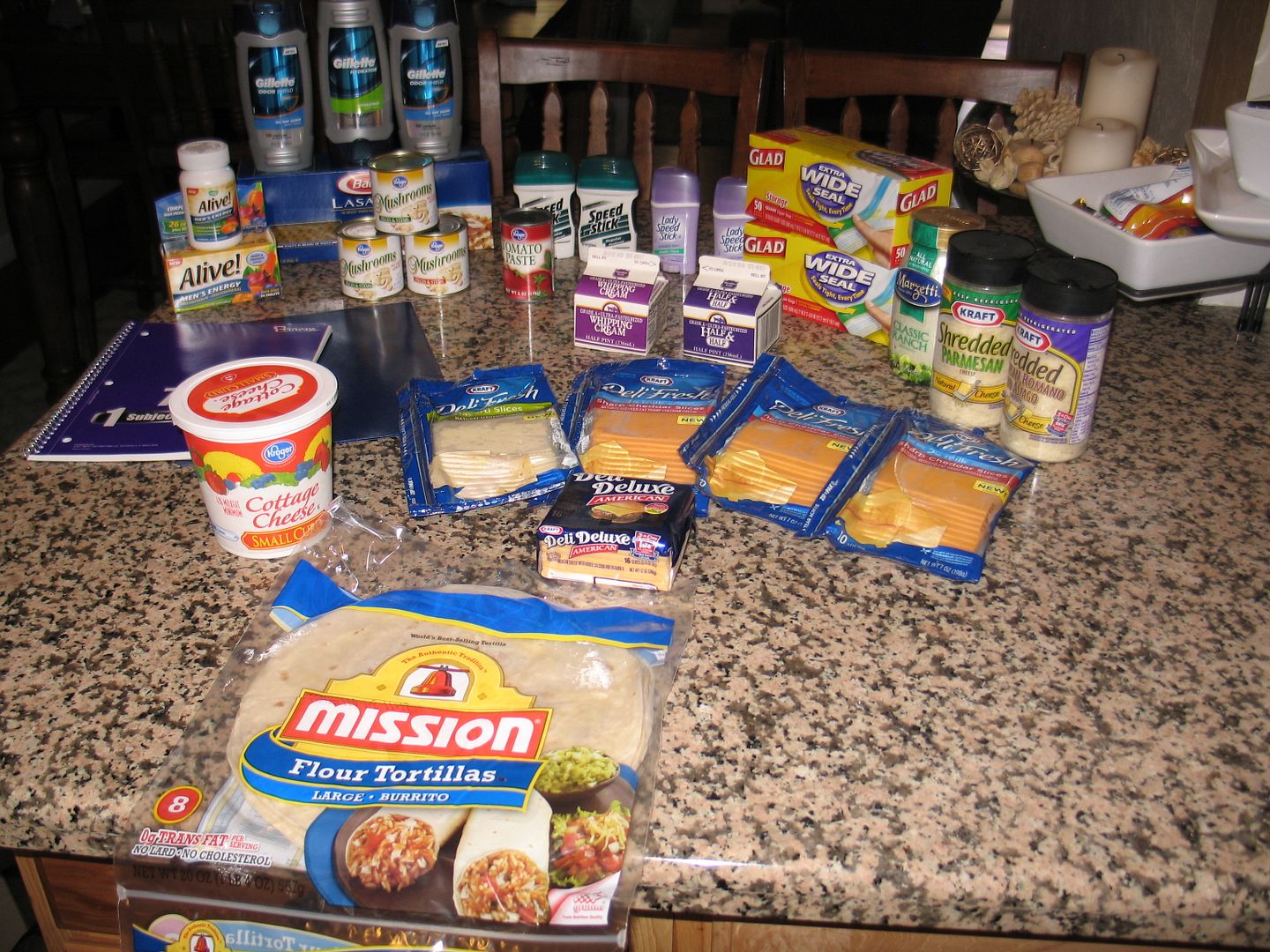 Albertsons: Spent $33.74 on over 70 items! Check out my previous post to see what I did with this week's Albertsons Deals.
Walgreens: I bought the Alive Men's Vitamins, a few fillers, and made .05 in the end!
King Soopers: Spent a total of $11.87 on Gillette Body Wash, Speed Stick Deodorant, lasagna Noodles, Tomatoe Paste, Parmesan Cheese, half and half, whipping cream, mushrooms, and Charmin!
Safeway: Spent $1.55 on Burrito tortillas, Glad baggies, and Kraft Cheese!
Total spent this week: $47.11

Total for August: $47.11
Total for 2010 (on groceries, toiletries, and cleaning supplies): $630.45
This week's dinner menu will consist of Shredded Beef Sandwiches, Chicken Tetrazzini (2 Nights), Burgers-Salad-Corn, Steak-Green Beans-Pasta Salad, and Lasagna!
Like this deal? Sign-up for the Bargain Blessings Daily Deal e-mail HERE so you never miss another bargain!