I have two awesome savings stories to share with you for this week's See YOU Shop Thursday! The first is Anna…and here is her story…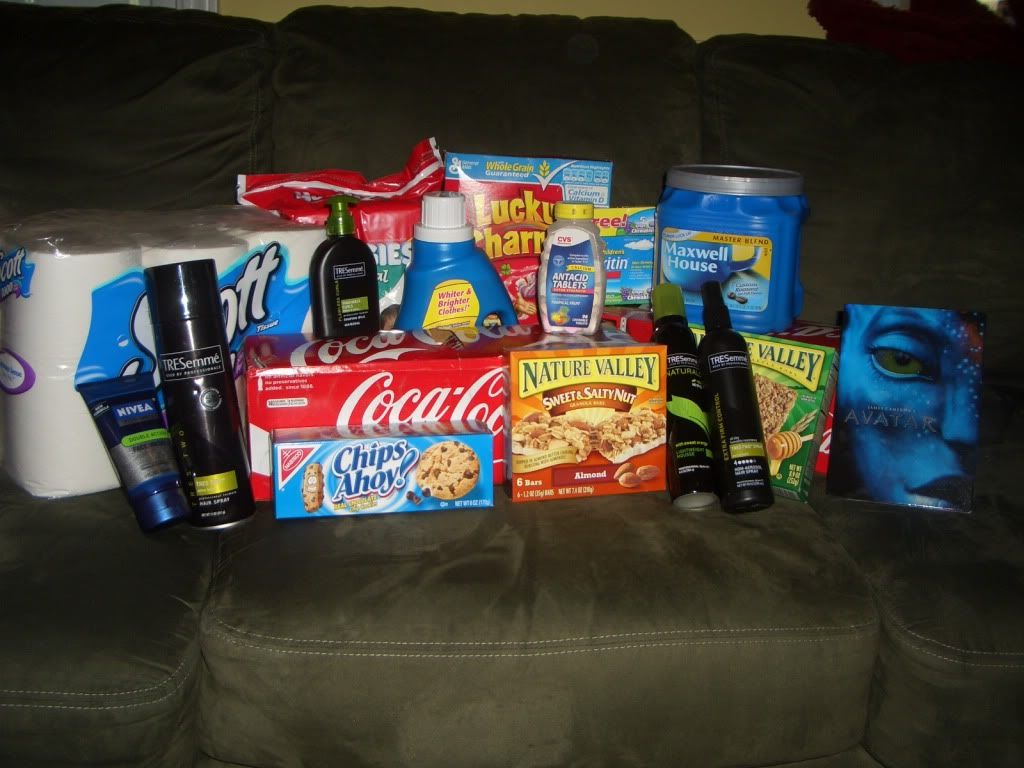 At CVS yesterday my total due before coupons was $142. Total paid after coupons and ECB's was $49. Savings of almost $100! That's including the brand new Avatar DVD for only $4.99! Here is a list of what I got…


2 12-packs of Coke
1 large pack of Huggies wipes
1 large tub of Maxwell House coffee
Tressemme gel
Tressemme aerosol hairspray
Tressemme pump hairspray
Tressemmee mouse
1 12-pack of Scott tissue paper
Children's Claritin chewables
All laundry detergent
Lucky Charms cereal
2 boxes of Nature Valley granola bars
1 box of Chips Ahoy cookies
The newly released Avatar DVD
Nivea men's face wash
CVS brand antacids
Way to go Anna! I sure wish that we had a CVS here in Colorado…I know they have some amazing deals!
And this week's other savings superstar is Samantha…and here is what she sent me…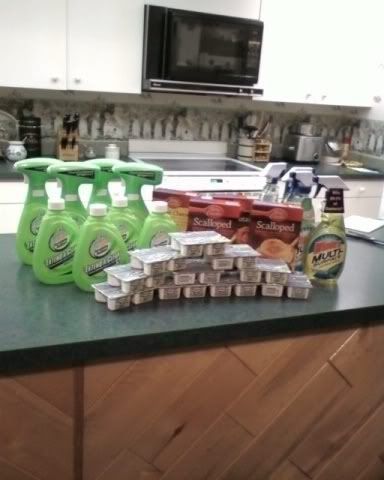 I got some AMAZING deals at Safeway as well this week! I've attached a picture 🙂 I did these in two different transactions.


4 scrubbing bubbles extend-a-clean
4 scrubbing bubbles refills
15 pillsbury cream cheese minis (only 10 are pictured because I gave 5 to a sweet older lady in line behind me!)
4 Betty Crocker Scallopped Potatoes
4 Windex
1 Lunchable
Paid at checkout: $1.79 total in the first transaction (rolled the first set of $12 in catalinas into the second purchase to get $3.65 back in cash so I really never spent anything. I actually made $1.86) plus received another $18 in catalinas! WOW!
Wow is right…you guys never cease to amaze me. Congrats on your shopping success!
Like this deal? Sign-up for the Bargain Blessings Daily Deal e-mail HERE so you never miss another bargain!