Doesn't it always seem like we need to buy a gift for something!?! Birthdays…..Weddings…..New Baby……Graduation…..Christmas……Housewarming…..Mother's Day….and so on! Gifts can be so expensive! Especially when we buy gifts at the last minute!
So, how can we save when it comes to buying gifts?
Make a List/Spreadsheet
…..of all of the presents that you buy in an entire year. And don't just think birthdays and Christmas. Do you buy gifts for Mother's and Father's Day? Will you have any weddings this year? There's a good chance that you will have at least one unexpected invitation this year! Will you be invited to the wedding shower as well? Do you have any pregnant friends/family members/coworkers? Some other gift giving events – graduation, housewarming…..Can you think of any else?
Buy Ahead and Keep Track
You've made the list….now what? Keep this list handy and be on the lookout for gifts throughout the year! My daughter LOVES Dora so last fall, Target had Dora swimmies and a Dora inflatable tube on clearance for $.25 each. I just gave these to her for her birthday last week.
And don't forget to keep track of what you buy. It is easy to buy something in October for a birthday in May and completely forget about it. If you write it down on your list, you won't have to worry about forgetting!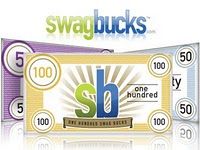 Use Reward Programs
Swagbucks
is a great (and EASY) way to get great gifts for FREE! My husband loves to download new music onto his IPod so I got him a $15 ITunes gift card for Christmas for FREE! My daughter loves to play with the magnets on the fridge so I used the Amazon gift cards that I had earned to buy her Leapfrog Fridge Phonics. She loves it!
If you are a Coca-Cola drinker, you can get some great freebies from
My Coke Rewards
as well! We get my parents and my in-laws a photo calendar every year for Christmas. I was able to get a credit for a FREE calendar from Snapfish by entering in Coke codes. All I'll have to do is pay for shipping!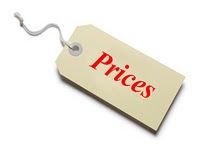 Combine, Combine, Combine
Combine as many sales/coupons/promotions as you can! Yes, it's great when you can buy something on sale but isn't even better when you can buy something on sale with a coupon and receive a store promotion like Kohl's cash all at once! Whenever I get a $10/$10 coupon for Kohl's I try to combine it with clearance items. I have been able to get three shirts for Cailynn on clearance for FREE with the $10/$10 coupon. Save them for her birthday and that's three FREE shirts for her birthday present!
How do you save on gift giving?
Heather, from Spectacular Savings, is a stay at home mom to two little girls. Using coupons, matching them to sales, and finding the best bargains allowed her to become a stay at home mom! Not only does she teach you to save money, but also sees it as an opportunity to give.
Like this deal? Sign-up for the Bargain Blessings Daily Deal e-mail HERE so you never miss another bargain!