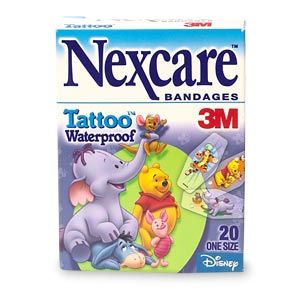 There are some awesome new Nexcare Coupons available that are good through September 1st! The best part is that they come in the form of a PDF. They include:
$1/1 any Nexcare Product
$1/1 Nexcare Tegaderm Transparent Dressings
$1/1 Nexcare Reusable Cold/Hot Therapy
$.55/1 Nexcare First Aid Tapes
$1/1 Nexcare Advanced Hand Cream or Skin Crack Care
$.50/1 Nexcare Active Waterproof Products
Nexcare BandAids are priced around $1 at both Walmart and Target, so they should be FREE after coupon. Yay!
PS~ There is technically no written rule on this, but I would suggest not going crazy with printing these coupons. We want the manufacturer to keep offering them, so lets show them that we appreciate it by responsibly using their coupons.
Like this deal? Sign-up for the Bargain Blessings Daily Deal e-mail HERE so you never miss another bargain!

(Thanks Saving with Amy!)