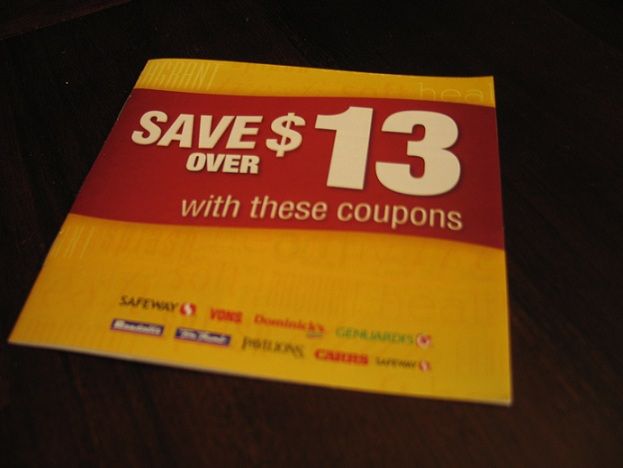 Have you gotten your hands on Safeway's June coupon booklet yet? If not, you will definately want to snag a few if you spot them in the store. Reader Sarah was so awesome to take the time to type up all the coupons in the booklet for us! Thank you Sarah!
$1.00/1 Excedrin, any product 80 ct or larger or any Benefiber product, Exp 8/31
$1.00/1 Nature Made Vitamins, Exp 7/16
$1.00/1 Lubriderm, ex. 1, 3 and 3.3 oz sizes, Exp 12/31
$2.00/1 Re-nu sensitive, 12 oz or larger, Exp 7/31
$2.00/1 Neutrogena suncare or sunless tanning product, full size, Exp 9/6
$2.00/1 Cetaphil UVA/UVB Defense SPF 50 or Daily Advance Hydrating lotion, Exp 12/31
$1.50/1 Nivea For Men, any face or body care product .5 to 16.9 fl oz, Exp 8/1
$1.50/2 Reach Floss and/or Reach Toothbrush and/or Listerine 1L or larger (can't buy two of same item), Exp 8/30
.75/1 Johnny Cat Litter, 20 lb or larger, Exp 11/30
$1.00/1 Vanity Fair plates wyb Vanity Fair napkins, Exp 7/15
$1.00/1 Kleenex Hand Towels, Exp 7/9
$1.00/2 Kleenex Facial Tissues, flat or upright, Exp 7/9
Have you been able to find one of these booklets? If so, where did you spot them?
Like this deal? Sign-up for the Bargain Blessings Daily Deal e-mail HERE so you never miss another bargain!